Are you a craftsman and love making special gifts for your friends and family members?
Today, I have a suggestion that helps you make a wonderful gift for kids That's a cute pop-up card that is perfect for a birthday. A boy puts a party hat on a girl blowing a candle when this card opens. Children must be excited about this card and joyful when they open this card. Who knows, the card made yourself will inspire children to make crafts.
Dimension of the example card
The size of the example card is 5.5" x 6.7".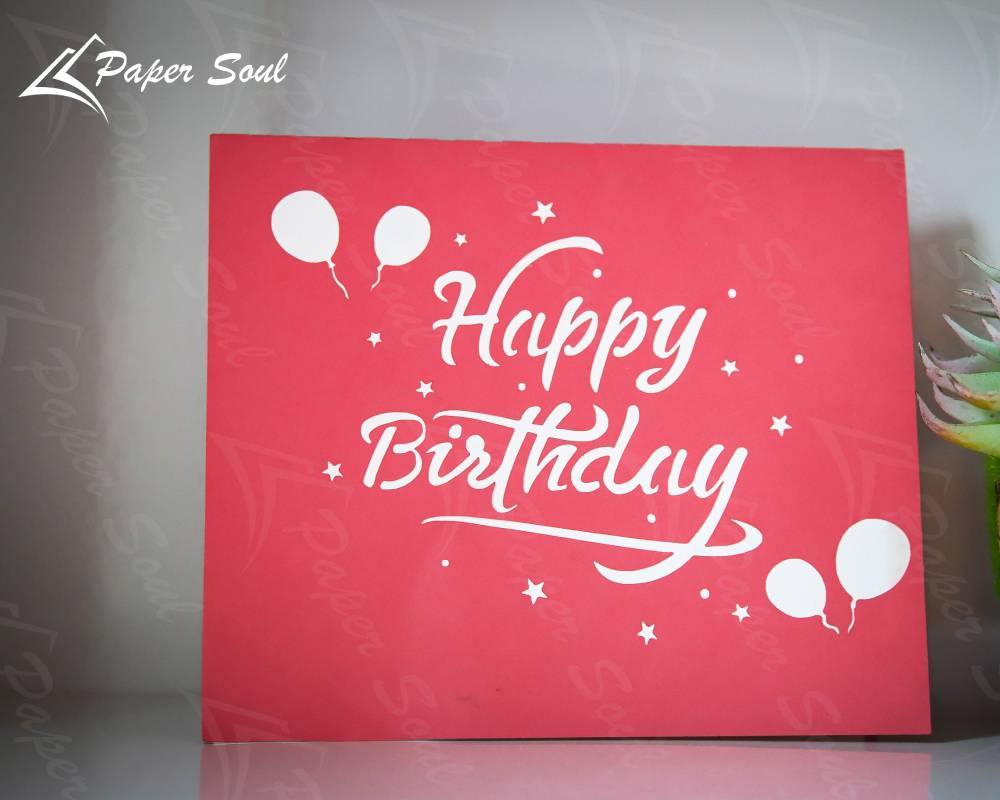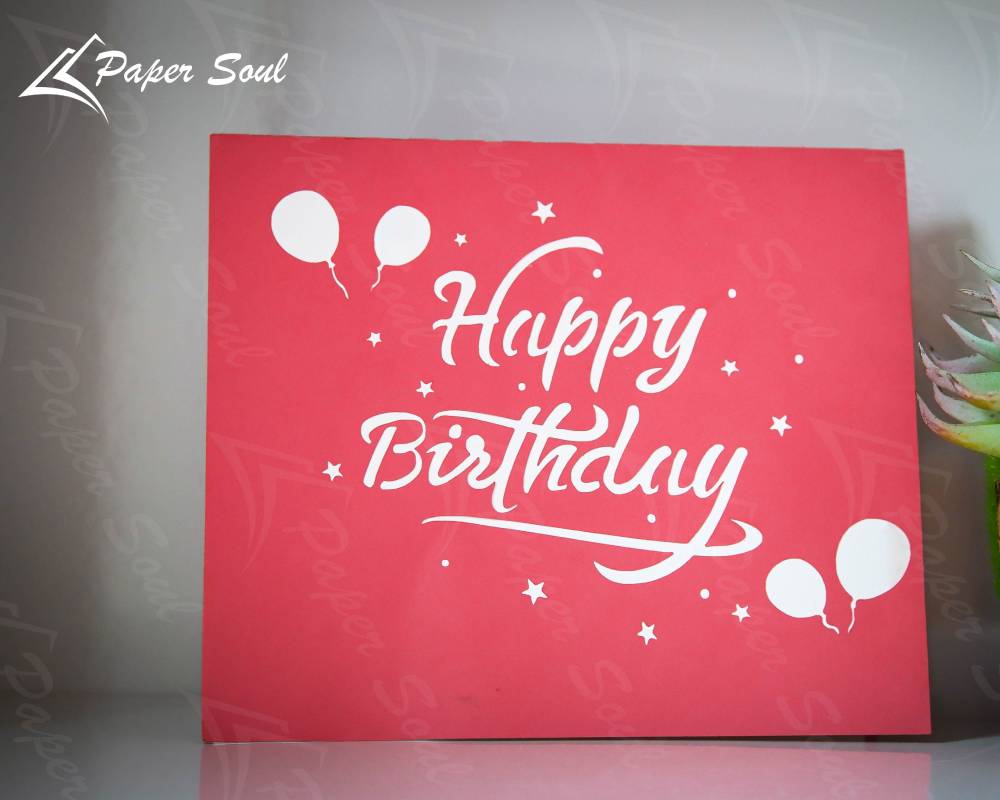 Tools and materials
Before making this card, we'll need to prepare some tools and materials. Tools and materials needed are:
Cardstock
I recommend using 170 gsm cardstock. We will need 3 pieces of A4 cardstock including:
1 red for the bride and groom
2 white for the boys, girls and birthday cake
2. Glue
3. Double-sided tape
4. Thea pop-up birthday card for kids template (Download here)
Download the pop-up birthday card template
First, you'll need to download the template of the pop-up card. You can download the template from this page: http://papersoulcraft.com/product/birthday-pop-up-card-template/
This is a paid template (only 4.99 $). After your payment is confirmed, there is a page including a link to download the template. You can also go to your email inbox to find the link.
You will receive a ZIP folder with the cutting file in the following formats:
SVG – Scalable Vector Graphics – for Silhouette Designer Edition, Cricut Explore, Corel Draw, Adobe Suite, Inkspace (can be used with many different cutting programs, including Cricut Design Space)
PDF – Adobe PDF (print this file for hand cutting)
PNG (Transparent Background)
If you don't know how to extract the file, please watch the tutorial video here
If you have any issues or questions, please feel free to ask here.
How to make a pop-up birthday card for kids
After downloading the template, you can cut out the template with your Cricut machine. There are 4 steps to making this card.
Make the base of the card
Paste the two boy pieces
Make the cover of the base
For more step-by-step guides, please watch the tutorial video on how to make a wedding pop-up card from our Youtube channel
Notes when making this card
Spread glue evenly on the patterns when applying glue to the card cover. You can use a brush to spread glue on the card more evenly.
Put glossy paper underneath the cover before spreading glue on it. That helps the small patterns on the cover will not be torn
Be careful when sticking the cover to the base. You should stick the base on the cover.
This is a tutorial on how to make a wedding pop-up card. We hope you'll have a joyful and relaxing time while making this project. Don't forget to let us know how your experience went. We'd love to hear it. You can leave your comment below.
Thank you for reading this tutorial. Have a great day.